ISHII, Tokushima Prefecture--Taking everyone along for a trip down memory lane, a 1930 Chevrolet sedan barreling down the roads here is a rare sight in Japan.
The vintage U.S. automobile, dating to the days of Bonnie and Clyde and the U.S. Prohibition era, has got a new lease on life, thanks to the hard work of mechanic Kazutoyo Motoki.
Motoki, 68, has brought about 20 old vehicles back to life, but it was the first time for him to restore an automobile 90 years old.
"I had reservations because it was my first time working on a prewar model, but it was no more difficult than I expected," he said. "It was in good condition because it had been stored indoors. Otherwise, it would have been too much to handle."
The Chevy, powered by a six-cylinder, 3,200-cc engine, gets only two to three kilometers per liter of gasoline, traveling at a maximum speed of about 50 kph. The license plate features the number 1930 to match its model year.
It is far more difficult to drive the automobile than modern cars because the driver has to operate five pedals. A windshield wiper is also manually manipulated.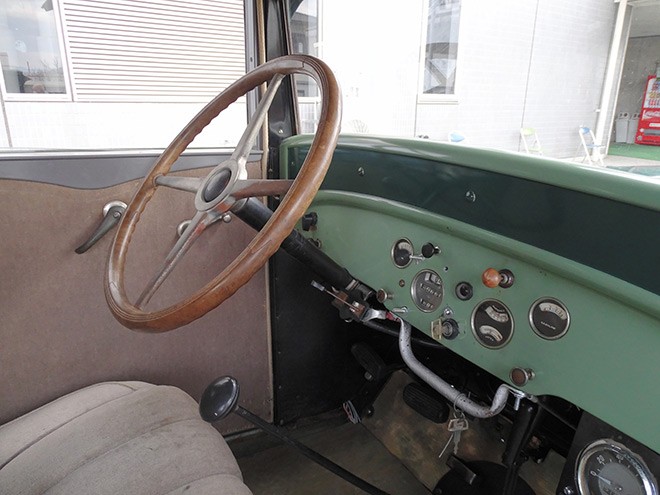 It is believed that the Chevy was imported by a home builder after World War II to be put on display. An acquaintance of Motoki's in Tokushima bought the car in 1991 and kept it in a warehouse for about 30 years.
Motoki, who runs an automobile repair business, began restoring the car last year after the acquaintance asked him to make it drivable again.
The engine initially made a noise like a metal hammer striking a nail, but Motoki solved the problem by repairing parts.
He replaced the generator, which was beyond repair, and removed fuel residue stuck inside the gas tank like coal tar.
Motoki installed a spare tire, turn signals and side view mirrors, as well as a speedometer with KPH readings instead of MPH on the dashboard. These items were required for obtaining a license plate, a precondition for a vehicle to run on public roads.
He acquired the license plate in January after receiving a vehicle inspection certificate from the Tokushima Land Transport Office.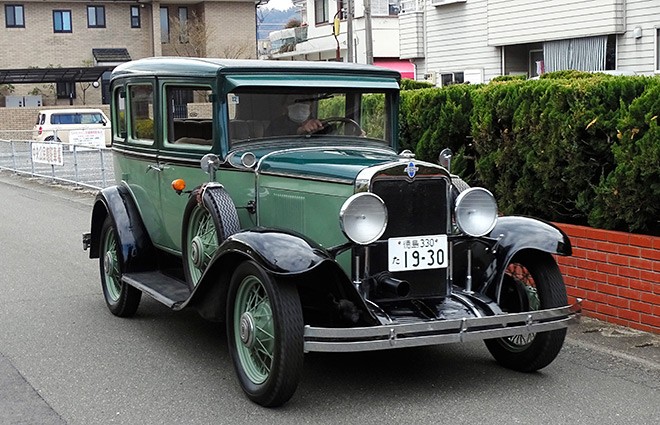 Motoki started restoring old vehicles after he turned 60 when an auto enthusiast asked him to work on an old Datsun that had stopped running. He has revived a three-wheeled vehicle, a fire engine and other vehicles, many produced between 1945 and 1975.
"I almost shout to myself 'Booyah!' whenever I hear the sound of an engine revving from a restored vehicle," said Motoki, who heads a local preservation society for classic cars.
According to the Toyota Automobile Museum in Nagakute, Aichi Prefecture, which showcases many cars from prewar years, the Chevy restored by Motoki is believed to be a Chevrolet Six special sedan produced between 1930 and 1931.
General Motors Co. pitted the model, powered by a straight-six engine, against the successor of the rival Ford Motor Co.'s Model T at a time America was in the midst of the Great Depression.
"I think it is remarkable for an individual to restore a prewar model and even reacquire a license plate all by himself," a museum official said.