Editor's note: This is the last of a four-part series retracing the lives of four families over the decade following the March 2011 Great East Japan Earthquake and tsunami, mainly through photos that depict a range of human emotions as bereaved family members and other survivors tried to comfort each other and rebuild their lives. 
* * *
Takayuki Tamura made a vow after his son, Kenta, perished in the 3/11 disaster: to devote the rest of his life ensuring that others do not suffer the same fate.
The 60-year-old Tamura, a resident of Osaki, Miyagi Prefecture, is haunted by the thought that his son's employer could have prevented the family tragedy.
To that end, Tamura wrote "we vow as parents of Kenta" on the front of an envelope for his draft greeting at his eldest son's funeral held seven months after his death.
Kenta, then 25, worked at 77 Bank's Onagawa branch in Onagawa, Miyagi Prefecture.
Its staff fled to the rooftop of the 10-meter-tall office building at the behest of the branch manager as 20-meter-high tsunami smashed into the structure, claiming the lives of 12 bank employees. The remains of the eight victims have yet to be discovered.
Tamura is unable to comprehend why the employees were unable to flee to higher land--an safety--just in front of the building.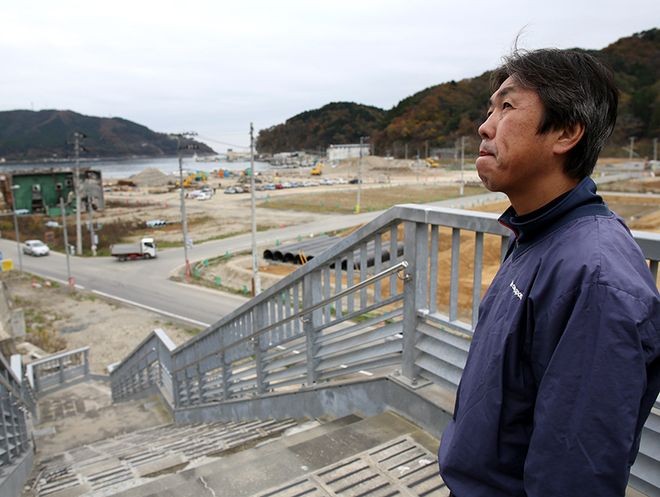 Working with his wife, Hiromi, 58, the Tamuras are trying to honor their son by working to create a safer society more resistant to natural disasters.
When the Tamuras were interviewed by an Asahi Shimbun photographer for the first time on March 11, 2014, their expressions were noticeably stiff as if they were trying to hold back their emotions.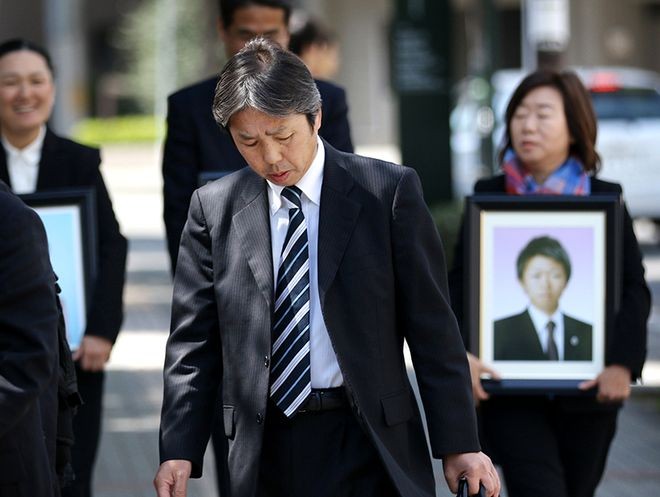 Their expressions became softer after they began traveling around Japan to console the souls of those who died in various disasters.
In 2015, to mark the 30th anniversary of Japan's worst airline disaster, the couple climbed to a ridge on Mount Osutakayama in Gunma Prefecture where a Japan Airlines jumbo jet crashed in 1985, killing 520 passengers and crew members. 
Kuniko Miyajima, who lost a loved one in the crash, expressed her appreciation to the couple for having traveled such a long way to attend the service, telling them, "You yourselves still have a lot to do" in the aftermath of the 2011 magnitude-9.0 earthquake and tsunami that left nearly 20,000 people dead or missing.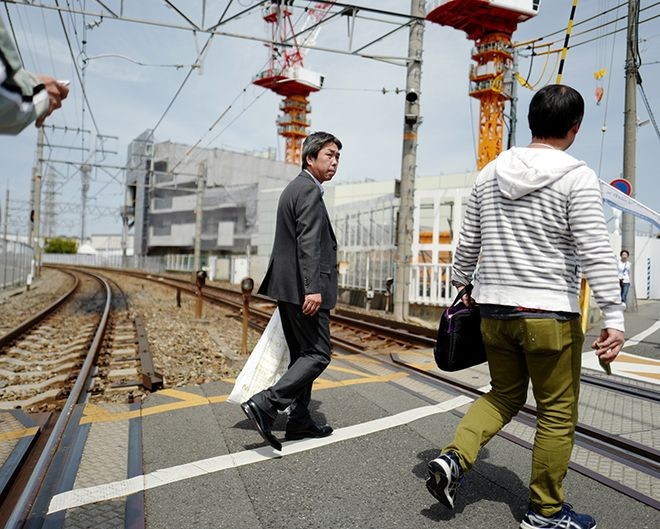 The couple also visited Kobe's Nagata Ward to attend a memorial event for the more than 6,000 victims of the 1995 Great Hanshin Earthquake and have forged ties with relatives of those killed in the 2005 JR Takarazuka Line train derailment in Amagasaki, Hyogo Prefecture, that left hundreds of passengers injured or dead.
The bonds with other disaster victims' bereaved families offered the couple encouragement, leading to their decision to "turn sorrow into power."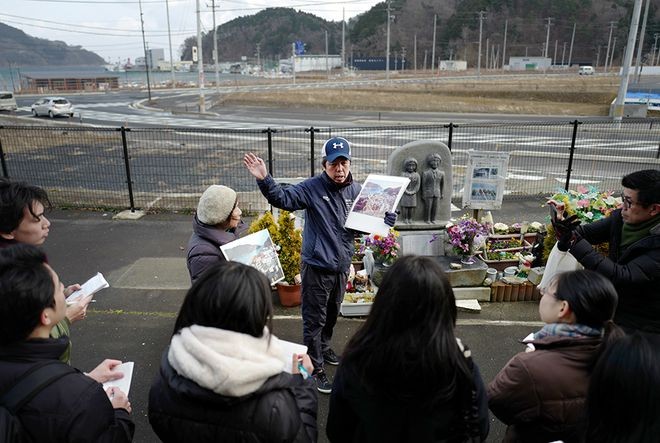 Last spring, Tamura took early retirement from the company where he had worked for so many years to establish a group called Kenta Inochi no Kyoshitsu (Kenta's classroom on life) to deliver lectures via video conferencing in the ongoing COVID-19 pandemic.
Tamura said he has regained mental strength through his interactions with audiences who attend his lectures, noting that he was once asked by a student, "Why are you smiling in that way after speaking of such painful experiences."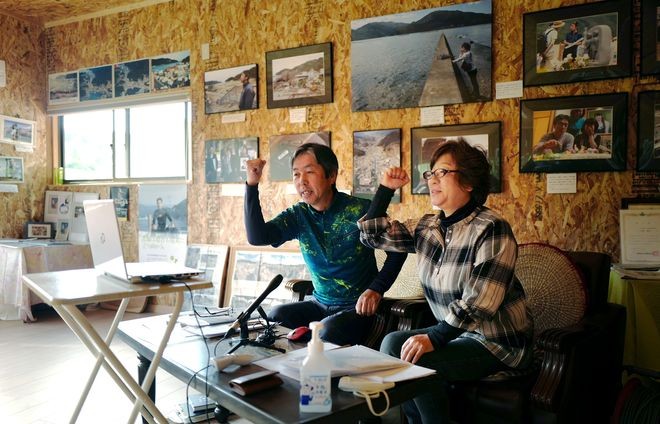 At times, Tamura harbors doubts about whether his quest will succeed. But he remains determined to tell "Kenta that I have fulfilled the promise" one day.