ISHINOMAKI, Miyagi Prefecture--Five days after the Great East Japan Earthquake and tsunami, Akemi Karino came to look for her missing daughter at her destroyed elementary school.
She saw rubble tossed up even on the rooftop of Okawa Elementary School here from the devastating tsunami, which flooded the Pacific coast of northeastern Japan. 
She heard the cries of parents who were calling out the names of their missing children. The grim scene left Karino shaken and speechless.
She was visiting the grounds of the school in boots and a windbreaker to look for Ai, her 12-year-old third daughter and the only missing member of her family.
Karino, 52, said she remembers how everything was covered in rubble and looked desolate all around in the aftermath of the raging waters, although the school sat 3.7 kilometers from the coastline.
Karino had last seen Ai as the latter left for school on a bicycle on the morning of March 11, 2011. Her graduation ceremony was only a week away.
BODY FOUND ON SYMBOLIC DAY
The 8.6-meter-tall tsunami left a total of 84 individuals, including 74 schoolchildren, dead or missing at Okawa Elementary School.
The towering waves ascended the nearby Kitakamigawa river while teachers and pupils lingered in the schoolyard for about 50 minutes after the quake instead of taking refuge on a hill behind the school.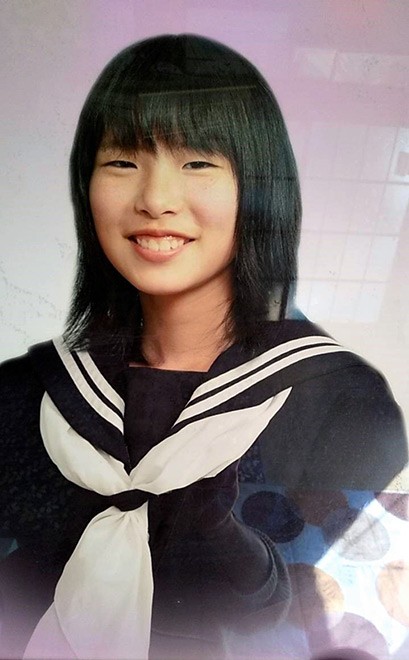 Ai was a kindhearted girl.
When Karino was leaving for work on a Sunday morning, Ai would get out of bed to see her mother off. She was maturing little by little, and she was trying to choose clothes for herself and cook a rolled omelet, her favorite food, on her own. She liked AKB48, an all-female group of idol singers.
A sixth-grader of slender build, Ai used to practice basketball in the yard, saying she wanted to join the basketball club in junior high school.
After her first visit, Karino came to the school grounds every morning to offer cocoa, Ai's favorite drink, and a rolled omelet outside the school gate and pray.
Two weeks later, Karino was losing hope. She was looking at a row of school backpacks by the side of the school building when someone approached her and said, "Excuse me."
The female stranger, in a long coat, was a reporter from a media outlet.
"I am looking for my third daughter who was here at the school," Karino told the woman. "I was at my workplace, some 20 minutes by car, when the quake hit. I never imagined that something like this would happen."
The reporter tilted her head in doubt and asked curiously, "Oh, why did you not come and pick her up here?"
Karino turned away from her and left in silence.
Ai's body was found on April 28, 2011, which coincided with the 49th day after she supposedly died. The 49th day of death is a key date in the Buddhist tradition of mourning.
A lucky ribbon of light blue, worn around the left ankle of the body, was certainly Ai's. Karino felt happy that she was finally able to see her daughter.
She slept two nights by the side of Ai's coffin.
CANNOT BLAME TEACHERS
Officials of the municipal board of education held hearings for families of the children who died at Okawa Elementary School, but they only reiterated evasive responses regarding the tragedy.
Family members of 23 of the dead schoolchildren in 2014 sued the prefectural and municipal governments demanding damages.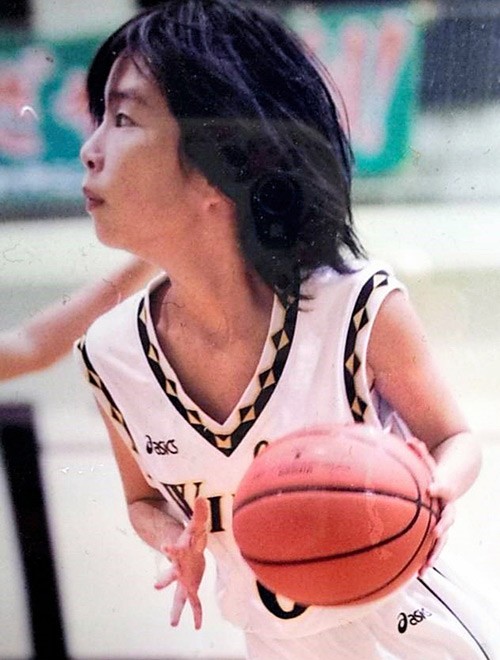 Karino watched plaintiffs walking outside a court building on TV. She was not part of that lawsuit, which accused school officials of neglect in taking safety measures.
The question she was asked on that bygone day came back to her: "Why did you not come and pick her up here?"
"Oh no, it's not that I 'could not' come and pick her up," Karino said to herself. "I 'chose not to' come and pick her up because I thought no big tsunami was coming along the way. I am not in a position to blame the teachers."
Karino changed the channel.
Family members of the dead children faced different circumstances and had different points of view, even though they all shared the affection for their departed children.
Some of them had lost more than one family member to the disaster. In Karino's case, by comparison, her husband and her two other daughters were spared, as was their home.
Karino wished to share her grief with other bereaved family members, but she was afraid her casual remarks could hurt their feelings.
She avoided returning each month on the date of the disaster to visit Ai's grave at a Buddhist temple because family members of other victims would also be visiting there.
SCHOOL BUILDING PRESERVED
The city government of Ishinomaki announced a decision in 2016 to have the Okawa Elementary School building preserved as a memorial. 
Karino still could not bring herself to look squarely at the shell of the school building that remained on the site.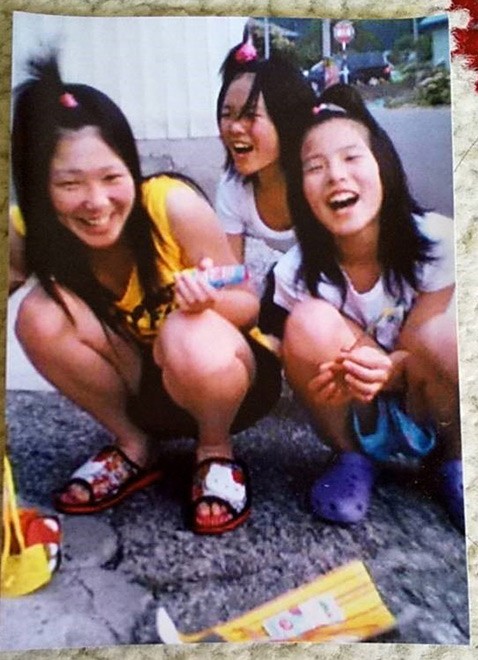 She felt reluctant to talk about the disaster even with her family, although she sometimes brought it up while she was driving her second daughter, Yui, to and from a high school in a neighboring town, which was 30 minutes away.
"I do understand the idea of preserving the school building as a lesson, but I just find it so difficult to look at," Karino said in a low voice behind the steering wheel. "Yes, you're right," Yui replied, nodding in the passenger seat.
In March 2020, a newspaper article published an interview with Yui, now 24, who had started her adult life in Sendai.
The article quoted her as saying roughly to the effect: "Okawa Elementary School is my alma mater, where I have a lot of precious memories. I want it to serve as a site that properly conveys the fact that many children lost their lives there. And I don't want to forget about Ai."
Karino took a picture of the article with a smartphone and sent Yui a message on the Line messaging app, saying, "I didn't know you were thinking like this."
"You know, I liked the school very much," her daughter replied.
"I'm sorry and thanks," the mother typed back, wiping away her tears.
The school building did nothing but to bring back painful memories for Karino, but she now knew it was a precious alma mater for Yui.
SOME SENSE OF CLOSURE
The school building will be opened to the public later this spring to serve as a lesson of the 2011 disaster. It will also be used as a training site to educate teachers about school disaster management.
On Feb. 10, about one month before the 10-year anniversary of the disaster, Karino planted pink tulip bulbs on higher ground near the former Okawa Elementary School.
Remorse lingers in her mind. The sight of the school building still causes her pain.
Karino thinks, however, that in 20 or 30 years, she may feel happiness that the building is still there.
"Remembering Ai and talking about her, sometimes with tears and sometimes with a laugh, may be one way to pray for the repose of her soul," Karino said.