RIKUZENTAKATA, Iwate Prefecture--A scenic beach here famed for the "miracle pine tree" that survived the 2011 earthquake and tsunami reopened to the public on April 1 for the first time since the disaster.
"I used to play here when I was a kid," said local resident Yuki Kumagai, 84, who came to see the beach with his family.
Up until the tsunami completely destroyed the beach, Kumagai said he would go there for strolls. 
"I want to teach my grandchild how to throw stones into the ocean," he said with a smile.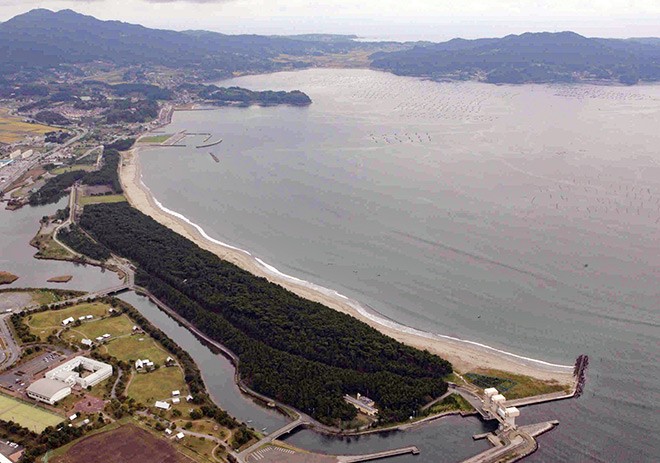 Before the tsunami spawned by the Great East Japan Earthquake struck on March 11, 2011, 70,000 pine trees lined the Takatamatsubara seashore area in Rikuzentakata.
The beach, designated a national place of scenic beauty, attracted about a million beachgoers annually.
But the massive tsunami stripped away everything, except for a tall pine tree, which became a symbol of survival and reconstruction.
Subsequent erosion has caused 90 percent of the sandy beach to disappear.
Locals have dumped new sand in the area to revive the beach. Since May 2017, a project to plant 40,000 nursery pine trees has begun as well.
The first nursery trees were grown out of the seeds of pine cones that were collected from the area a year before the disaster.
A local nonprofit organization that works to preserve the pine trees of Takatamatsubara has so far planted 39,000 nursery trees along the shoreline spreading about 2 kilometers, together with the prefectural and city governments. 
Volunteers and supporters of the organization have assisted the effort.
The trees that were planted in the beginning have already grown to about 2 meters tall.
The project was supposed to be completed last spring, with 400 people planting the last batch of nursery trees. But the event was canceled due to the novel coronavirus pandemic.
Members of the group, however, expect the 40,000th nursery tree to be planted in May.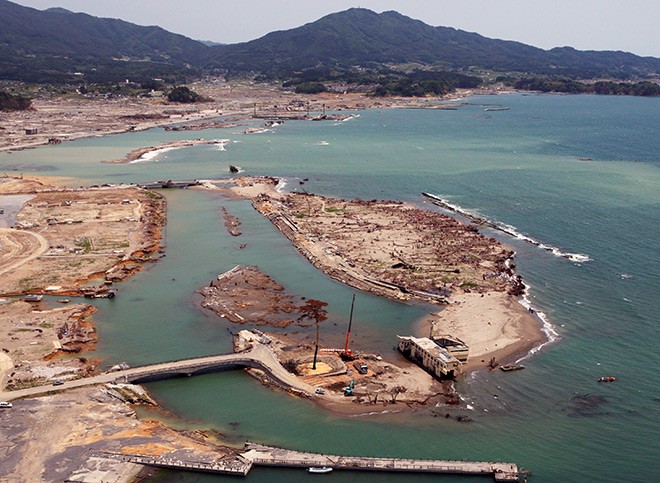 Yoshihiro Oyama, 69, a member of the group who has maintained the planted trees through weeding, said the work is endless.
"It's a large site and weeds spread so relentlessly," he said.
Because many of the group's members are elderly, it's not easy to keep up the maintenance, he said.
"But I want to revive the pine grove beloved by people from all around the country," he said.
In July, the area is expected to open and welcome summertime beachgoers for the first time since the disaster.