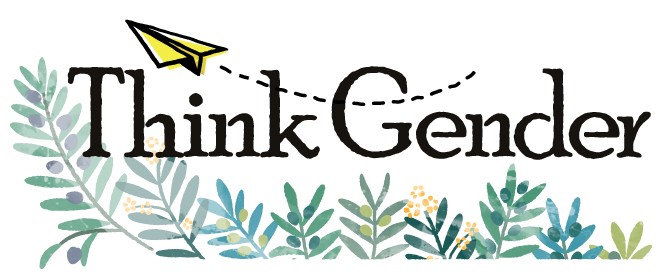 Women accounted for a paltry 8.5 percent of members on local disaster management committees in areas devastated by the March 2011 Great East Japan Earthquake and tsunami, an Asahi Shimbun survey showed.
The survey asked 42 cities, towns and villages in Iwate, Miyagi and Fukushima prefectures about the makeups of their panels in fiscal 2020. Twelve municipalities said they have no female committee members.
Local governments establish the regional disaster preparation panels under the basic disaster management law and municipalities' ordinances. They compile, review and implement disaster preparedness plans for the specific areas.
The number of female members gradually increased over the last 10 years after complaints arose that the needs of women were being neglected at evacuation shelters after the disaster.
But the survey showed that less than one in 10 panel members are women.
Women made up 1.4 percent of disaster management committee members in fiscal 2010 before the magnitude-9.0 earthquake struck. At that time, 16 municipalities had no women on their committees.
The ratio improved to 5.7 percent in fiscal 2015 while the number of male-only committees dropped to 10.
The 12 male-only committees in fiscal 2020 included the 40-member panels in both Namie, Fukushima Prefecture, and Otsuchi, Iwate Prefecture.
Matsushima in Miyagi Prefecture had no female disaster management committee members in fiscal 2010, 2015 and 2020.
"We have no women working as top officials in police, firefighting, river improvement, construction and other sections," an official explained.
Five local governments said they did not hold anti-disaster committee meetings during fiscal 2020, so no new members were appointed.
If those municipalities are excluded, the no-women panel ratio tops 30 percent.
According to Cabinet Office data, the average female ratio for disaster preparation panels nationwide was 8.8 percent in 2020, and 348 cities, towns and villages, or 20 percent of the total, had no women on their committees.
FEMALE LEADERS INDISPENSABLE
Etsuko Sugawara, 67, a professor emeritus of domestic science at Iwate University, said an increase in female leaders is essential for times of emergency.
One and a half months after the 3/11 disaster, Sugawara met women who had fled the coastal devastation in Iwate Prefecture and were staying at an evacuation center. They complained about various things.
One said she felt "reluctant to receive feminine hygiene products distributed by male staff members," while another was upset after being criticized for "what they called a stupid request for cosmetics during an emergency."
Sugawara also received reports from the university's gender equality promotion division as well as students who toured the shelters.
"Places comfortable to everyone had powerful female residents," Sugawara said.
Dedicated spaces were reportedly set up for babies crying at night at evacuation centers where both men and women were involved in the decision-making process. Those shelters were equipped with changing rooms and laundry hanging areas to give women some privacy.
"Women have traditionally played the main role in child rearing and nursing, so they have deeper insights into daily life," Sugawara said. "Women at times can notice details that are rarely detected by men."
Keiko Ikeda, an area studies professor at Shizuoka University who is knowledgeable about disasters and gender issues, agrees.
"A survey shows a certain number of disabled individuals, elderly people, infants and their family members stayed in their damaged homes after the Great East Japan Earthquake and tsunami," Ikeda said. "That is because shelters managed mainly by men did not have sufficient systems to deal with the requirements of people in need of care."
Ikeda continued, "Women's participation is indispensable for urging those people to flee and for meeting their needs, since women are more often engaged in care."
The Asahi survey asked local governments what measures they include in their shelter administration manuals to prevent sexual violence and respond better to the needs of women.
Of the 39 municipalities that answered, 26 said they take concrete countermeasures with an eye on female evacuees.
Kuji, Iwate Prefecture, said its guidelines show "examples of shelter layouts" and explain "how to install a dedicated breast-feeding space and separate changing zones for men and women."
Shichigahama in Miyagi Prefecture said its manual stipulates that "consideration should be given to gender differences, such as having female staff distribute women's sanitary items and underwear."
The municipality has signed agreements with ryokan and inn operators to give priority to expectant and nursing mothers as well as infants in accommodating guests in emergencies.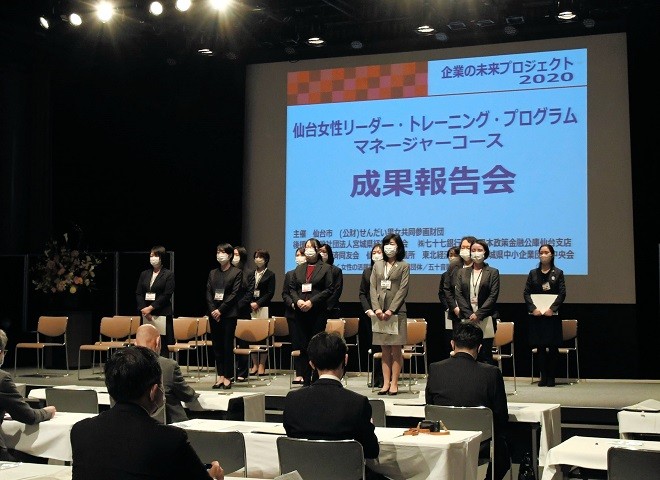 GOALS SET FOR MORE WOMEN
Sugawara currently serves as a special chair to increase women's participation within Iwate Prefecture's committee discussing the recovery from the 3/11 disaster.
Expressing her concerns about the low number of women on municipal disaster management boards, Sugawara called for increasing the ratio to 30 percent during the prefectural committee's meeting on Feb. 10.
She said various opinions from women should be taken into account in developing disaster preparedness plans, taking advantage of lessons learned from the disaster a decade ago.
"Women have diverse views depending on their generations and backgrounds," Sugawara said. "A single female member is not enough for a disaster management committee, and women need to account for at least 30 percent."
Kamaishi, Iwate Prefecture, had no women on its disaster preparation board in fiscal 2010. But in fiscal 2020, 13, or more than 30 percent of all 39 members, were women, the highest percentage among municipalities in the survey.
Kamaishi city set a goal of raising the female rate to more than 40 percent for all its committees. It created a list of female candidates in 2016 as part of the endeavor.
"We succeeded in increasing the female member number to 13 in fiscal 2017 through such efforts as reaching out to women on the list," said an official of the disaster preparedness committee. "Gatherings were held for women to exchange opinions, and their voices have been reflected in the evacuation shelter operation manual and the selection of goods to be purchased for storage."
The central government's fifth Basic Plan for Gender Equality, which took effect in April, specifies that the female member rate should improve to 30 percent by 2025, and that all municipalities must have at least one female committee member by the time.
(This article was written by Azusa Mishima, Kazuki Uechi and Mari Fujisaki.)
***
This article is part of The Asahi Shimbun's special coverage on gender equality and diversity "Think Gender" series and was originally published in Japanese in March 2021.