MOTOYAMA, Kochi Prefecture—Repeated complaints about low-altitude flights have done nothing to reduce the noise and safety fears suffered by residents on the island of Shikoku.
In fact, data collected by residents have shown that the aircraft, believed to be of the U.S. military, are now flying in record numbers over three of the four prefectures that make up Shikoku.
In fiscal 2020, which ended in March, 345 low-altitude flights were spotted in Ehime Prefecture, up 3.6-fold from the previous record of 95 the year before.
The corresponding figure was 278 in Kochi Prefecture, up from 163 reported in the previous fiscal year, and 75 in Tokushima Prefecture, an increase from 57.
The types spotted include fighter jets, military carriers and Osprey tilt-rotor transport aircraft.
The government of Kagawa, the other prefecture in Shikoku, has not received reports of such sightings.
Kihiro Sasaoka, a 32-year-old child care worker in Motoyama, a town of about 3,400 in Kochi Prefecture, explained what residents there have to endure.
One day last year, a 3-year-old boy at the day nursery where she works was frightened to tears by the noise from what appeared to be a U.S. warplane.
He was so shaken that he could no longer eat his snacks, she said.
"I don't quite understand why young children have to feel scared on a routine basis," Sasaoka said.
She said she and her colleagues are using a smartphone to shoot videos of low-flying aircraft. Such recordings and other information are shared via the Line free messaging app with residents of Tokushima Prefecture in hopes that more people will become aware of the noise problem.
"Motoyama is sparsely populated, but people are living here every day," Sasaoka said. "I want many people to learn about what is taking place."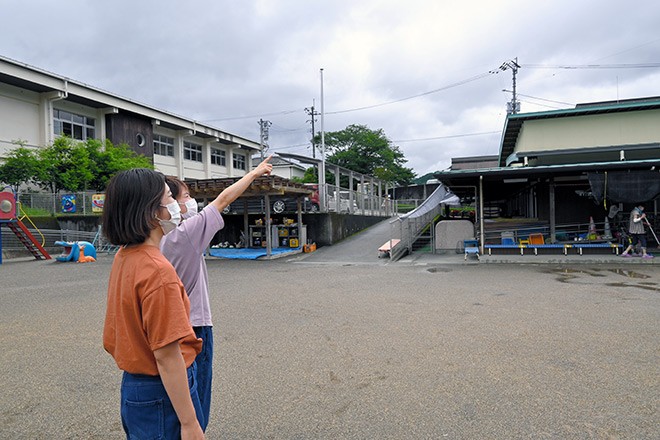 In fiscal 2020, sound-level meters installed at five locations in Tokushima Prefecture on multiple occasions recorded aircraft noise exceeding 100 decibels, about equivalent to standing under railway tracks and hearing a train pass by.
The three affected prefectural governments, in efforts to get the central government to curb the problem, compile statistics on sightings of low-flying aircraft believed to be of the U.S. military and noise levels based on reports from residents and municipal governments.
The figures are released in principle after the Chugoku-Shikoku Defense Bureau, a regional branch of the Defense Ministry, confirms that the military aircraft do not belong to the Self-Defense Forces.
Of the 345 low-altitude flights reported in Ehime Prefecture in fiscal 2020, the prefectural government is still waiting for a confirmation on three cases.
The three prefectures have regularly submitted written requests to the central government for measures to help ease the growing anxiety among residents.
Ehime Prefecture last fiscal year asked that information be provided in advance on routes and periods of U.S. military drills, and that flights be banned in the vicinity of a nuclear power plant.
Sightings of low-altitude flights began increasing in fiscal 2018 after around 60 carrier-based aircraft were relocated from U.S. Naval Air Facility Atsugi in Kanagawa Prefecture to the U.S. Marine Corps Air Station Iwakuni in Yamaguchi Prefecture.
"Iwakuni grew more important in terms of its military base functions," said Hirokazu Honda, a former professor of law with Ehime University. "Iwakuni now hosts more drills, and there is more traffic of aircraft between Iwakuni and other bases.
"And it appears questionable how seriously the central government has been working to eliminate the anxiety of residents."
The Chugoku-Shikoku Defense Bureau said it has told U.S. officials about the low-flight sightings and residents' complaints about the noise.
"We have called on U.S. officials to take maximum account of safety and to minimize the impact on the surroundings," a bureau official said.
Officials of Air Station Iwakuni told The Asahi Shimbun in an email response that for security reasons, they do not disclose specifics of routine operations.
"(All) flights conducted by the air station are critical to maintaining the high level of military readiness that guarantees our ability to fulfill our defense obligations under the Treaty of Mutual Cooperation and Security," the email said.
But it did say, "We regret any inconvenience that noise associated with our flight operations may bring to local citizens."
TOWN TAKES NOTES OF FLIGHTS
A national road passes through Motoyama. Sasaoka's day nursery, schools and private houses are located nearby.
The area is directly beneath the so-called Orange Route for U.S. air drills that crosses over Shikoku and extends to Wakayama Prefecture to the east.
U.S. military aircraft fly back and forth over the town in the east-west direction.
A deadly plane crash occurred at the nearby Sameura Dam in 1994. Another fatal crash happened off Kochi Prefecture in 2018.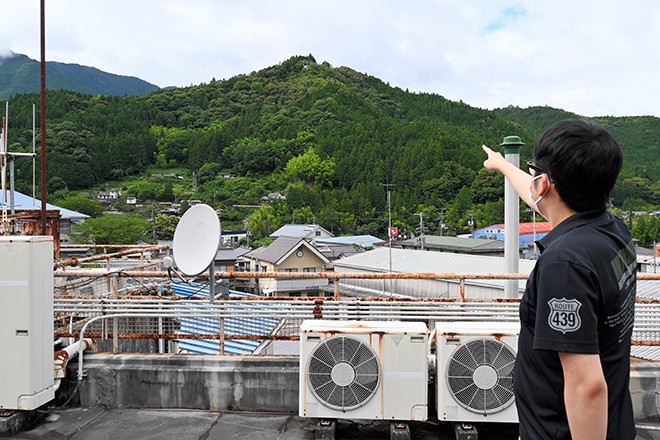 The town government, which wants to attract families with small children to Motoyama, is taking notes about the flights.
Whenever aircraft noise is heard, a government official rushes to the rooftop of the town office building to shoot a video of the flight.
"The frequent low-altitude flights and the annoying noise they make are trampling our efforts to develop a safe and secure community," said Hiroshi Hosokawa, mayor of Motoyama.
"Our town government will gather information on its own and keep complaining to the central government about what is taking place here."
Following a request from the Motoyama government, the Chugoku-Shikoku Defense Bureau said it will install a camera and a sound-level meter in the town by the end of fiscal 2021 for the purpose of fact-finding.
It will be the first measure of the sort to be taken in Shikoku, officials said.