Masaaki Yuasa's animated musical "Inu-Oh" will be screened in the Orizzonti section for cutting-edge films at the 78th Venice Film Festival opening in September.
The story centers around the friendship between Inu-Oh, a real-life Noh dancer whose performances sent people into a frenzy during the Muromachi Period (1336-1573), and his partner, a "biwa" lute player named Tomona.
"Performing rock-like music, singing and dances during the Muromachi Period, the pair stick to their way of life and rise up from the fateful misery," Yuasa said in a statement. "I'm sure the film will make you feel excited and raise your spirits just watching it."
The film is based on Hideo Furukawa's novel "Heike Monogatari: Inu-Oh no Maki" (Tales of the Heike: Inu-Oh).
It was written by Akiko Nogi, while Taiyo Matsumoto served as character designer.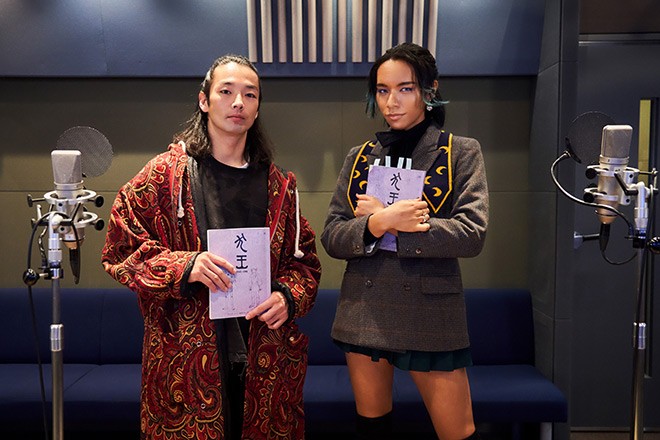 The two leading characters are portrayed by Avu-Chan, the lead vocalist of the rock band Queen Bee, and actor Mirai Moriyama.
"Inu-Oh" will open in early summer of 2022 in Japan.
The Venice Film Festival will be held from Sept. 1 to 11. It will open with Spanish director Pedro Almodovar's new film starring Penelope Cruz.
No Japanese films made it to the main competition section to vie for the top Golden Lion award at one of the world's three major filmfests.
South Korean director Bong Joon-ho will serve as president of the international jury for the competition section.