YONAGO, Tottori Prefecture--When Takahiro Ueda first saw the patient who was burned over more than 90 percent of his body two years ago, he thought "he cannot survive."
Lying unconscious on a bed before him was Shinji Aoba, accused of murder and other crimes in an arson attack at a Kyoto Animation Co. studio on July 18, 2019. Thirty-six people were killed and 32 others injured after gasoline was set on fire.
The experienced burn specialist worked tirelessly on saving the suspect for four months, performing emergency surgeries 12 times, which involved extensive skin grafting.
"We still don't know any part of the truth (about the attack)," Ueda, 49, now a professor at Tottori University Hospital's critical care center, said in an interview before the second anniversary of the attack. "We should not let the case just fade away." 
Aoba, 43, was formally arrested in May 2020 and indicted in December. It remains unclear when his trial will open due to serious burns the suspect sustained and the large number of victims.
"I want him to tell the truth at his trial," Ueda said. "He had a close call with death. I wonder if he now understands the importance of lives."
INTENSE PRESSURE TO SAVE SUSPECT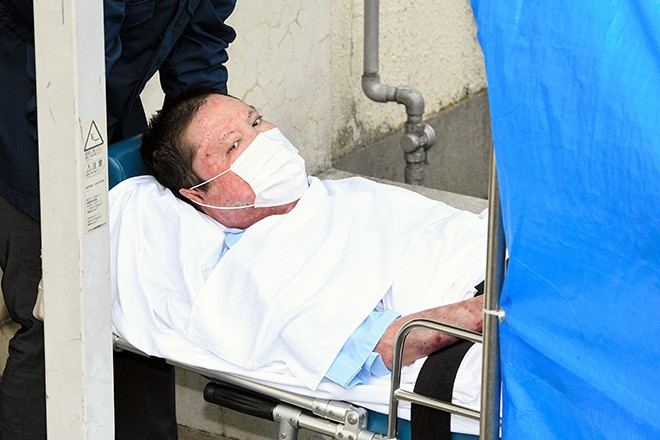 Ueda was working at Kindai University Hospital in Osaka Prefecture, where Aoba was taken two days after the attack.
Ueda still remembers the days when he was doing his best to treat his critically injured patient. The operating room was extremely tense.
He felt tremendous pressure to save the life of the suspect of such a heinous crime.
It is a matter of course that Ueda tries to save the lives of every patient, but in this instance, he felt more responsibility on his shoulders.  
When he stood in the operating room, he felt as if he could hear someone saying, "Don't let him die at all costs," from out of nowhere. 
He felt the anger and sorrow of the many victims and their bereaved families driving him to save Aoba's life.
"I felt as if I was encouraged (to do my job)," Ueda said.
Ueda could never relax, so he sometimes felt the toll the ordeal was taking on his mental and physical condition.
"I was worried that I might find Aoba dead by the following morning," he said.
The treatments proved successful, and Aoba was able to regain the ability to speak in mid-September 2019.
Aoba said, "Ah …," and wept silently.
While Ueda oversaw Aoba's recovery, he paid close attention to what he said and did. 
Aoba gradually started to thank Ueda for his medical treatment. He recovered enough to be able to lift his body with some assistance.
The suspect was transferred to a hospital in Kyoto Prefecture on Nov. 14, 2019.
"I was able to keep him alive, which should help make the truth about the incident come out," Ueda said.
At that time, he was finally able to relax a little and remember the long days of treatment and saving his patient. 
DID SUSPECT REALLY CHANGE?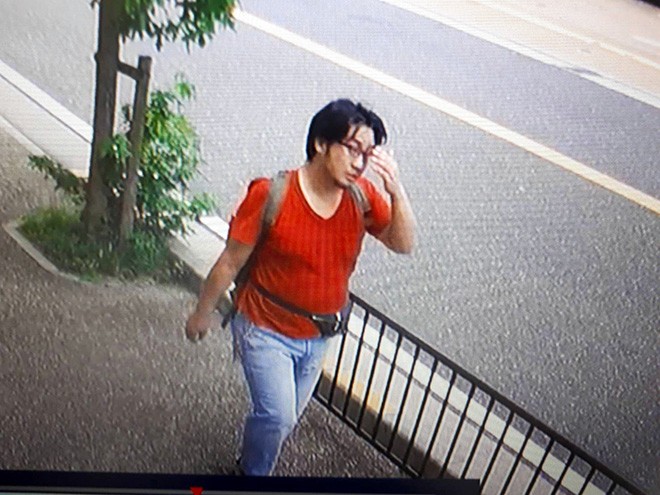 While Aoba was being transferred to the Kyoto hospital by car, Ueda asked him, "Did your way of thinking change even a little?" "It had to change," he replied.
That was all he said.
Ueda is still not sure what he meant.
"I want to know what has changed and how," he said. "If he regrets something, I want him to tell the truth from his own mouth without hiding anything."
If he has a chance to see Aoba again, he wants to say, "I want you to face up to the importance of the 36 lives and your own life."