OTSU--Maron Matsumoto has never shied away from speaking in public about the fact that she was born through in vitro fertilization.
The first-year university student is happy with and proud of her origin.
Maron, 19, grew up hearing how she was born from her mother, Kimiyo, since she was in elementary school. Each time, Kimiyo told her, "You are an incredible child" and "How delighted I was to meet you."
Maron always felt good although she did not exactly know what her mother went through.
Doctors could only collect an immature egg because of Kimiyo's physical constitution and repeated the process of maturing the egg outside her body and having it fertilized.
Kimiyo, 53, gave birth to Maron in 2002 in the seventh trial although she had suffered a miscarriage.
"In vitro fertilization is no longer a special method," she said. "I want it to be known that it is regularly practiced."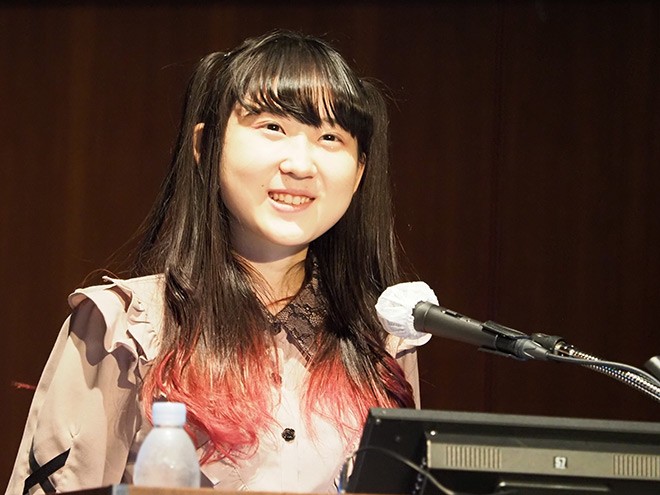 Maron, who lives in Osaka Prefecture, took the podium at a scientific conference hosted by the Japan Society of Assisted Reproduction in Otsu on Oct. 3. She also attended a talk with Aisaku Fukuda, 71, a doctor who performed the IVF procedure on Kimiyo.
Maron learned that parents often do not tell their children that they were born in the same manner as herself.
In Japan, there have been a total of 710,000 children born through IVF, during which an egg is combined with sperm outside the body before the fertilized egg is transferred into the uterus. One in 14 babies in the country is born thanks to the technology.
But it is rare for people born through IVF to discuss their origins in public.
Maron decided to speak at the conference at the request of Fukuda, feeling happy to be of service if there was no one else.
When Maron was in junior high school, she learned about IVF during a health education class. While her friends were surprised that there was such a method to conceive a child, Maron was surprised that they didn't know about it and told them she was born through IVF herself.
She has always been positive about being born this way, so she has never thought about hiding it from her friends and others around her.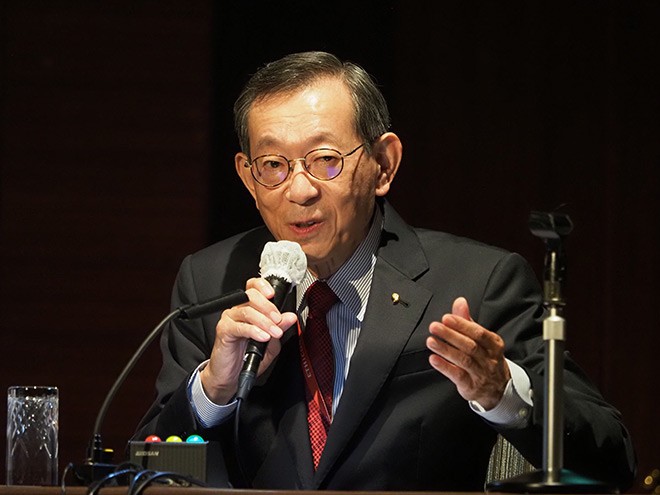 Her friends also treated her no differently even after they learned how she was born.
She barely feels self-conscious about her origin in her daily life.
An increasing number of celebrities are speaking about their experiences of infertility treatments.
Discussions have also been held at a health ministry council to cover the cost of infertility treatments including IVF through public health insurance.
"I am confident that Japan will become a society where those in need of infertility treatments can openly receive them," said Fukuda, director at the IVF Osaka Clinic in Higashi-Osaka, Osaka Prefecture.