OKUMA, Fukushima Prefecture--New adults here had something to cheer about for a change Oct. 16 when this town that co-hosts the stricken Fukushima No. 1 nuclear power plant held its first Coming-of-Age ceremony since the 2011 disaster.
Okuma is one of the two municipalities that hosted the crippled power facility, which meant it was covered by an evacuation order until two years ago when parts were lifted for some of the town.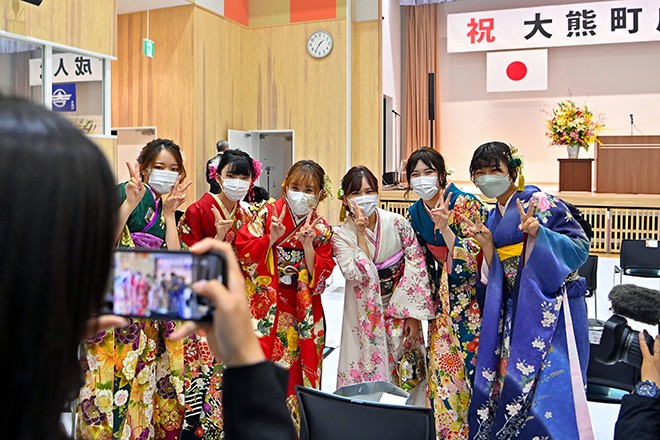 While Coming-of-Age ceremonies had been held for local residents who turned 20, the events were held in areas where the evacuees lived rather than Okuma itself.
On Oct. 16, however, 46 residents gathered from around Japan for the ceremony. They were fourth-graders when the nuclear plant went into a triple meltdown following the Great East Japan Earthquake and destructive tsunami.
The ceremony is usually held in January and there were plans to hold one outside of Okuma this year, but the novel coronavirus pandemic led to two postponements.
But with the opening of a new facility in Okuma, it was decided to hold the ceremony in the town for the first time in a decade.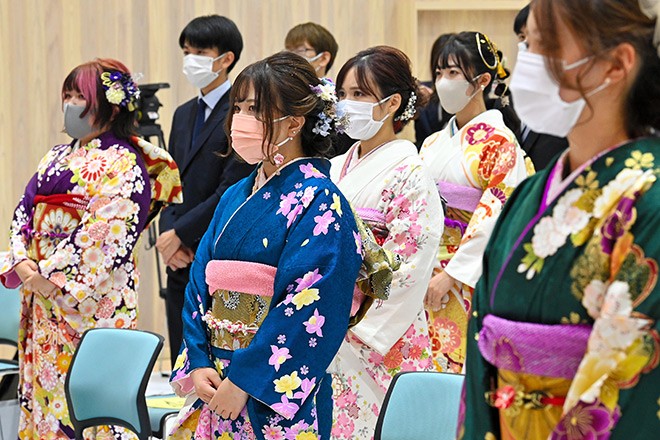 "The nuclear disaster 10 years ago and the pandemic now has made us realize on two occasions that we should not take our daily lives for granted," said Ryo Endo, a junior at Niigata University speaking as the representative of all participants. "As we become adults ourselves, we want to carve into our hearts the importance of fulfilling our roles in order to bring about a normal daily life."