Princess Mako marked her 30th birthday on Oct. 23, her last as a member of the imperial family.
Once she weds her longtime college sweetheart, lawyer-in-training Kei Komuro, on Oct. 26, Mako will leave the imperial family. She has made known her intention to settle in New York where her future husband is based.
According to the Imperial Household Agency, the novel coronavirus pandemic severely restricted Mako's activities over the past year.
She is the eldest daughter of Crown Prince Fumihito and Crown Princess Kiko.
Mako made no visits in an official capacity outside Tokyo, but did take part in ceremonies at the Imperial Palace, such as the one held in November 2020 proclaiming her father as crown prince.
In August, Mako selected the works to be awarded prizes from the Japan Kogei Association that honors traditional crafts. Mako is honorary president of the association.
Mako is also honorary chairperson of the Japan Tennis Association. While she did not take part in activities over the past year in that capacity, she did watch the tennis and wheelchair tennis competition at the Tokyo Olympic and Paralympic Games on TV.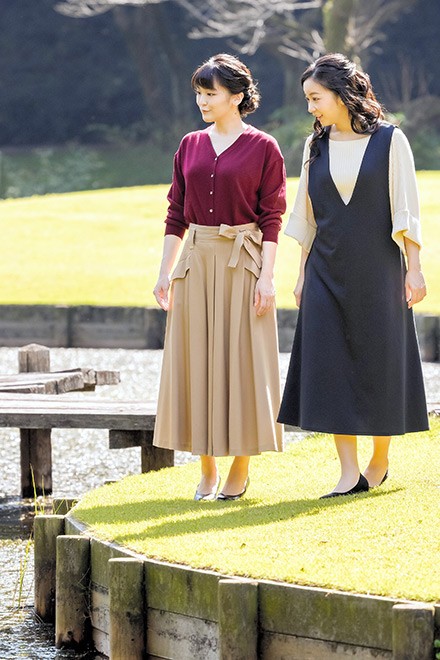 Mako will step down from the two honorary posts on Oct. 26. Her younger sister, Princess Kako, will take over as honorary chairperson of the Japan Tennis Association the following day.
As a member of the imperial family, Mako has made seven official trips overseas, including to El Salvador and Honduras in 2015. The governments of Paraguay and Brazil bestowed medals on Mako in October for her work in promoting friendly ties between the two nations and Japan.
On Oct. 22, Mako met with Emperor Naruhito and Empress Masako to talk about her upcoming nuptials. Normally, an audience with the emperor and empress is one of a series of events held when a female imperial family member weds. However, Mako had requested that none of the ceremonies be held, so she made a private visit to the Imperial Palace to meet with Naruhito and Masako.
Princess Aiko, the daughter of Naruhito and Masako, also joined in the conversation with Mako, which lasted for 70 minutes, agency officials said.
Mako plans to visit Emperor Emeritus Akihito and Empress Emerita Michiko on Oct. 25 to keep them abreast of her plans.
An official with the Imperial Household Agency will submit the marriage certificate for Mako and Komuro on the morning of Oct. 26 to a local government office.
The pair will meet with the media on the afternoon of Oct. 26.