GLASGOW--Japan has once again won the inglorious Fossil of the Day Award, given to name and shame countries for not seriously addressing climate change.
The international nonprofit organization Climate Action Network awarded Japan with the dubious title, along with Norway and Australia, on Nov. 2.
Japan has been a regular recipient of the award over the years.
The organization cited Prime Minister Fumio Kishida's statements on fossil fuel-based power from a speech he made during a summit at the U.N. Climate Change Conference, known as COP26, in Glasgow, Scotland, as the main reason for being given the latest award.
Kishida expressed willingness for using fossil fuel burning power plants to support East Asia.
Kishida said Japan will promote a transition to clean energy in Asia while introducing renewable energy as much as possible.
He said it is necessary to use existing fossil fuel plants by transitioning them into "zero-emission" facilities through replacing coal and natural gas with ammonia and hydrogen.
He said Japan will develop the pioneering businesses on a $100 million (11.3 billion yen) scale.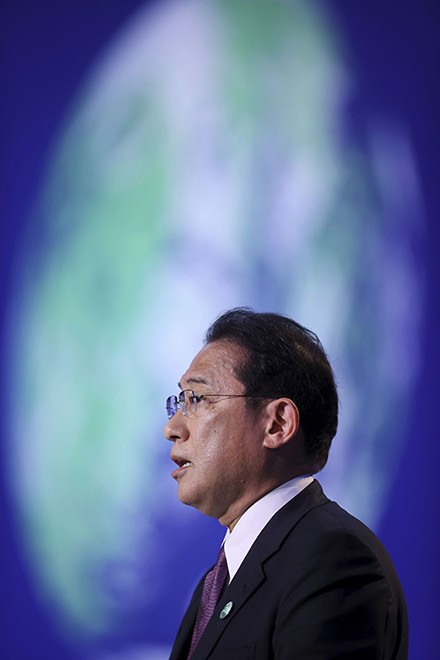 The environmental group criticized the speech in a statement it published on its website that calls for tangible climate commitments and a coal phase-out by 2030 instead of "fossil fuel nightmares."
"Despite a coal phase-out being set as a priority goal for this COP, the land of the rising sun aims to continue using coal power plants beyond 2030 and even towards 2050," it said.
"Furthermore, Kishida has had deluded dreams of using ammonia and hydrogen as 'zero-emission thermal power.' He needs to wake up and understand that these novice and costly technologies are linked to fossil fuel extraction and would leave little chance of meeting the global 1.5C degrees targets."
The Cabinet approved a basic energy plan in October, which states that Japan will reduce the ratio of fossil fuel-based power to about 40 percent by fiscal 2030 but will keep relying on the power source into 2050.
When it comes to power plants using coal and natural gas, the plan states Japan will work on measures such as mixing decarbonizing fuels, such as ammonia and hydrogen, and reducing emissions through carbon capture, usage and storage.
At the G-7 summit in June, Japan agreed to stop supporting exports of coal-fired power generation technologies that do not employ emissions-reduction measures by the end of the year.
Internationally, it is understood that emission-reduction measures only apply to carbon capture, use and storage. But Japan has said that there is "not a clear-cut definition."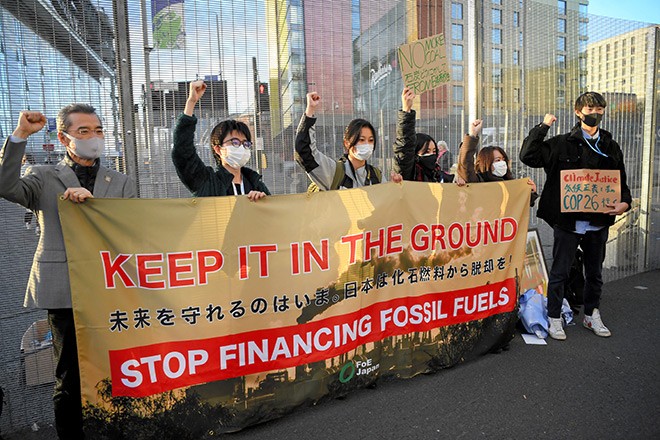 Mie Asaoka, head of the Kiko Network, who is attending COP26, said Japan is trying to take advantage of the lack of a "clear definition" so it can put "something ambiguous" in place.
"The path to decarbonizing Asia is in jeopardy," Asaoka said.