U.S. bases across Japan are battling an unprecedented COVID-19 outbreak with military facilities in Okinawa Prefecture accounting for more than 60 percent of the total 3,638 cases confirmed to date, according to the Foreign Ministry.
The figures are causing alarm due to fears the infection is spreading among the general population.
Data as of Jan. 10 that was released during a meeting of the ruling Liberal Democratic Party's Foreign Affairs Division on Jan. 11 show that U.S. bases in Okinawa posted 2,302 cases. The southernmost prefecture hosts 70 percent of all U.S. military facilities in Japan.
The overall total of 3,638 cases at U.S. bases and related facilities includes 62 Japanese civilian employees.
The U.S. Marine Corps Air Station Iwakuni in Yamaguchi Prefecture posted the highest number of COVID-19 cases at 518 followed by the U.S. Marine Corps Camp Hansen in Okinawa at 362 and Kadena Air Base, which is also in Okinawa, at 274.
Yokosuka Naval Base in Kanagawa Prefecture close to Tokyo logged 245 cases.
But these numbers are provisional as Okinawa prefectural authorities said they are still trying to ascertain to which bases 1,151 of the 2,302 patients were assigned.
In the face of surging numbers of COVID-19 cases driven by the Omicron variant since December, Tokyo and Washington released a joint statement Jan. 9 to restrict the movements of U.S. military personnel.
Starting from Jan. 10, all movements outside U.S. military facilities and areas will remain restricted to "essential activities only," the statement said.
During the meeting, LDP lawmakers questioned the handling of the health crisis by the U.S. military and the Japanese government in light of the soaring number of new cases.
"It is problematic that U.S. forces in Japan did not inform Japanese government officials sooner," said Masahisa Sato, who chairs the division. "The Foreign Ministry is also to blame for not fully communicating with U.S. military on this matter."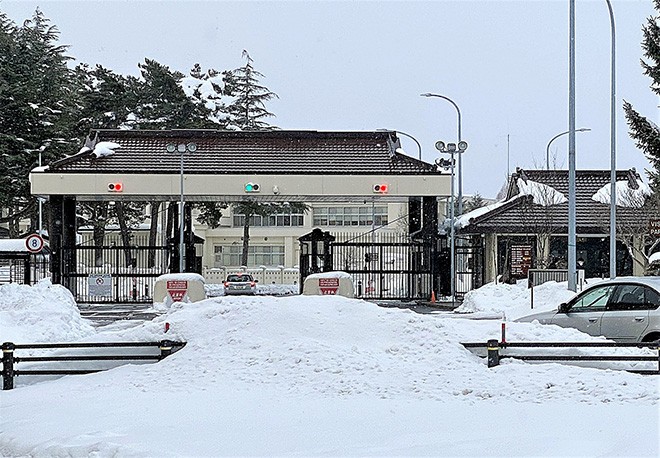 COVID-19 cases at U.S. military bases outside Okinawa Prefecture
Misawa Air Base in Aomori Prefecture 183
Naval Air Facility Atsugi in Kanagawa Prefecture 109
Marine Corps Air Station Iwakuni in Yamaguchi Prefecture 518
Yokota Air Base in Tokyo 93
Yokosuka Naval Base in Kanagawa Prefecture 245
Sasebo Naval Base in Nagasaki Prefecture 86
Camp Zama army base in Kanagawa Prefecture 49
Marine Corps Camp Fuji in Shizuoka Prefecture 53
COVID-19 cases in U.S. military bases in Okinawa Prefecture
Marine Corps Camp Hansen 362
Marine Corps Camp Foster 227
Marine Corps Camp Courtney 38
Marine Corps Camp Lester 2
Kadena Air Base 274
Marine Corps Northern Training Area 1
Marine Corps Air Station Futenma 102
Marine Corps Camp Kinser 89
Marine Corps Camp Schwab 32
White Beach naval base 7
Torii Station (army) 17
For 1,151 cases, it is unknown which bases are involved