HIRAKATA, Osaka Prefecture--A special event is being held at Hirakata Park's Event Hall here to mark the 20th anniversary of Hiromu Arakawa's "Fullmetal Alchemist" manga series.
"Fullmetal Alchemist Exhibition: Returns!" brings together more than 300 illustrations and other items, including ones newly drawn by the author, to chronicle key events in the story.
The exhibition runs until June 26.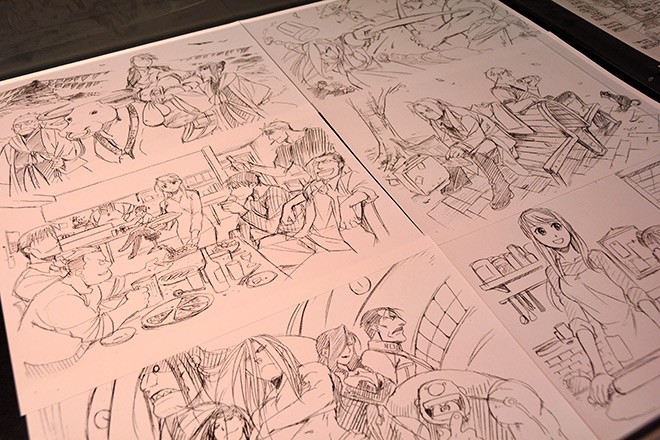 The dark fantasy revolves around two brothers who set out on a quest to find the philosopher's stone to restore one's lost limbs and the other's entire body following a failed attempt to bring their mother back to life through alchemy.
Originally serialized in Square Enix Co.'s monthly Shonen Gangan comic anthology over nine years from 2001, the title has sold more than 80 million copies worldwide.
The exhibition initially ran from 2017 to 2019. Officials said 145 items have been added or replaced for the latest event.
The venue is divided into six main areas, featuring handwritten manuscripts and original color illustrations to introduce highlights and memorable scenes of the story.
Each artwork is accompanied by a comment by Arakawa to explain the circumstance she was in at the time and the composition of the drawing.
"I was emotionally involved," the author says in reference to one illustration, while commenting on another, "I guess I was able to show how each of them thinks."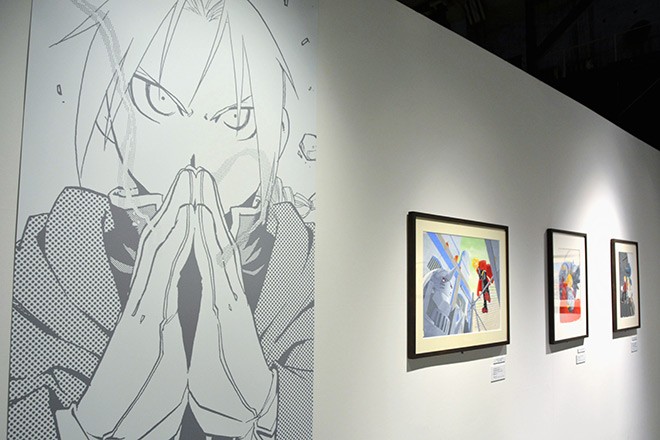 Also showcased at the venue are toy guns, communication devices and other items collected by Arakawa as reference materials, illustrations provided for fan books and other publications, artworks for the TV series adaptations and props used in the live-action feature film adaptations.
Admission is 2,000 yen ($16.30) for adults and college students. Reservations for assigned times are necessary.
Visit the official website at (https://www.mbs.jp/hagarenten/).