without money--the scent of spring in a wallet
--Marek Kozubek (Bangkok, Thailand)
* * *
springtime
the sun conveying its gold
through bank windows
--Eugeniusz Zacharski (Radom, Poland)
* * *
long cold night
I make peace
with a mosquito
--David Cox (Beijing, China)
* * *
don't show, don't tell
your eyes
(p)resenting the war
--T.D. Ginting (Murakami, Chiba)
* * *
monarch butterfly
writing cursive in the wind
love letters to Earth
--Noga Shemer (Storrs, Connecticut)
* * *
High above
a huge stray balloon
plum blossoms
--Satoru Kanematsu (Nagoya)
* * *
cat-and-dog
basking in the sun
Chinese banter
--Masumi Orihara (Atsugi, Kanagawa)
* * *
this sight of me
in the stray dog's eyes…
gusts over green rice
--Kyle Sullivan (Kaohsiung, Taiwan)
* * *
mistle thrush
seeds of next year's
love in the air
--Herb Tate (Jersey, U.K.)
* * *
fallen tree
fresh sawdust piles
nourish seedlings
--Charlie Smith (Raleigh, North Carolina)
------------------------------
FROM THE NOTEBOOK
------------------------------
international airport
the impossible summit
in a donation box
--Ivan Georgiev (Gottingen, Germany)
Money was not an obstacle for the haikuist. A Group of Seven summit started today for members of the world's advanced economies of Canada, France, Germany, Italy, Japan, United Kingdom, United States, as well as the European Union. Flying in from Brussels, Belgium, Marcellin Dallaire-Beaumont held on tight to his window seat armrests. Kanematsu worried about security for political events.
spring ocean
the raging waves
below our plane
* * *
Spring panic--
thrown at the premier
handmade bombs
Silvia Bistocchi felt nonplussed about the banking crisis in Foligno, Italy. Roberta Beach Jacobson suggested the royal blue color of a banknote was a little too rich for her taste in Indianola, Iowa.
collapsing banks...
on a twenty euro note
drawing cats
* * *
20 euro bill
the color clashes with my
thrift
For the first time, the summit takes place in Hiroshima--inspiring hope that participants pay their respects at the Peace Memorial Museum. Mirela Brailean offered a prayer from Romania.
the greatest hope for
the new Year of the Rabbit
peace around the world
After enjoying remote work, Jerome Berglund called out a conspiracy to force knowledge workers back to the office in Minneapolis, Minnesota.
peace on earth
back to
your workstations
Writing from St. Andrews on the east coast of Fife in Scotland, David Greenwood suggested this issue for G-7 leaders to tackle.
come war the ruthless
rise to rule and never loose
their grip on power
Beckton Simmons wrote forebodingly. Curt Linderman wrote senryu.
green and greed
--while trees meet the void--
rule the world
* * *
the politicians
spending responsibly
--not buying it
Junko Saeki sent a haiku inspired by listening to the government debate nuclear defense policy in Tokyo. She said that it sounded like politicians were unfairly applying double standards.
Double cherry blooms
No more Hiroshimas, but
Yes, to Pyongyang?
Delegates will likely address global issues such as the Ukraine war and nuclear proliferation. Lilia Racheva set her priorities in Rousse, Bulgaria. Christopher Calvin noted how difficult problems keep returning to Kota Mojokerto, Indonesia.
priority,
four-leaf clover
on the desktop
* * *
in dilemma
yes but then yes
ebbing tide
Everything is on the table in Hiroshima, so to speak: including raw oysters, "okonomiyaki" pancakes, and maple leaf-shaped "momiji manju" steamed buns. Joseph P. Wechselberger spotted a hungry pencil pusher in Browns Mills, New Jersey.
budget meeting
the bright spot
of mustard on his tie
Writing from Texada Island, British Columbia, Mary L. Leopkey penned this haiku while thinking of poets during wartime.
in a bunker
hungry poet guards
a pencil stub
Rick Daddario swallowed his fate bitterly in Kailua, Hawaii.
bitter melon
dust on the road
of war
Orrin Prejean prefers cooking for two in Dallas, Texas.
slicing onions
swallowed up in the
house's silence
Writing from Draguignan, France, Francoise Maurice shared her premonitions about a religious symbol--one of the three wise men who traveled from afar to attend the birth of Jesus. Murasaki Sagano scooped up a handful of fallen cherry blossoms in Tokyo.
bad luck
a broken roi mage
in her hand
* * *
Sakura
fallen petals in my hands
weight of souls
While walking under a large, broad-leaved deciduous tree, Ingrid Baluchi suddenly ducked her head and swerved evasively in Ohrid, North Macedonia.
combat drones
the silent spin
of sycamore keys
Lafcadio found comfort in Chattanooga, Tennessee, by reading "The Dream of Akinosuke" translated in Lafcadio Hearn's "Kwaidan: Stories and Studies of Strange Things."
yellow butterfly
fluttering--
Akinosuke's soul
Yutaka Kitajima lives near the largest nuclear power plant in the world. He penned this worrisome line about the pending reactivation of all seven of the Kashiwazaki-Kariwa boiling-water reactors: Hazy moon... the wild boar looks haughtily at the deserted village
His neighbors told him to remain indoors when there is a nuclear meltdown.
Snow-bound residents
no evacuation route from
nuclear accidents
Xenia Tran may have seen an oil platform brought into a narrow firth near Invergordon, Scotland.
the glint
of a decommissioned rig
--spring ocean
Wai Mei Wong shopped in Toronto, Ontario. Simona Brinzaru moved to the quiet town of Transylvania, Romania.
a homeless man
beside an overflowing cart
shopping center
* * *
our house
I'm passing by
today is another day
Rafal Zabratynski wondered what had been wished for at a city park in Rzeszow, Poland.
park stroll
the fountain glitters
with people's wishes
Writing from Sussex, England, Robin Rich overheard bystanders at the coronation. Ken Friesen fretted for a granny in Sapporo, Hokkaido.
Waiting waiting
to see the new crown
quince tree blossom
* * *
the old woman's burden...
Ojizo san's stone face
is silent
Kanematsu cautioned passersby not to slip on the oily heads of flowers strewn along a walking path. He ended his haiku with a premonition from Edvard Munch's artwork painted in 1893. Writing from Warsaw, Poland, Anna Goluba was inspired by the harsh reality of country life depicted in Vincent van Gogh's 1885 painting.
"Watch your step"
fallen camellias
silent scream
* * *
The Potato Eaters
Generations tied down
To this table
John Zheng strolled along a boulevard in Mississippi singing: "Find a penny, pick it up. All-day long, you'll have good luck." John Hawkhead knows there's a fortune to be found in Bradford on Avon, U.K.
sunset stroll
a red penny rolls
across the street
* * *
city sunset
a beggar's coppers
turn to gold
Sakura Matsueda, a creative writing student at Hokusei Gakuen University in Sapporo, sensed a sudden change in the air.
something is different--
walking on a familiar road
with spring fragrance
Readers may have noticed a change in the way the Asahi Haikuist Network calls for haiku at the end of each column. Until now, writing prompts were based on a season word such as cattails, or an intriguing keyword such as stiff joints. That made it too easy for ChatGPT-users because Artificial Intelligence language technology generates automatic responses to such kinds of prompts. To circumvent language processing tools, therefore, we now ask readers to respond to a starting verse (hokku). This requires conscious thinking skills, something chatbots can't do on their own. For example, these are the three opening stanzas of 36 linked verses (Kasen) composed by the master poet Yosa Buson, and his disciples Saiba, and Tairo: Yu-kaze ya mizu ao-sagi no hagi wo utsu gama ni san tan sei-sei to ou kurubeshi to omou fushi yori tsue orete
An evening breeze:
water lapping at the leg
of a blue heron
* * *
Through more than half an acre
of creeping cattails it blows
* * *
Snapping at the cane--
right on the node at which it
could be cut he thinks
Their linked poem entitled "Evening Breeze" (Yukaze ya) was composed at a poetry summit on May 25, 1774. The spring weather on that day may have been quite changeable because after some thought, each of the poets consciously referred to stiff joints: the sticklike leg of a heron, cattails, and a bamboo cane.
A creative writing student at Hokusei University in Sapporo, Arisa Matsuho swam alone in the cold sea. Writing haiku is often considered a solo endeavor, but Earl Livings found a vibrant creative writing partner in Melbourne, Australia.
swimming the seas
the warmth of yellow sunlight
no one comes out...
* * *
alone…
I whistle back
the bird's tune
---------------------------------------------------------------------
The next issues of the Asahi Haikuist Network appear on June 3 and 17. Readers are invited to write a haiku inspired by Yosa Buson's classic starting verse (hokku): An evening breeze: water lapping at the leg of a blue heron (Yu-kaze ya mizu ao-sagi no hagi wo utsu). Send haiku on a postcard to David McMurray at the International University of Kagoshima, Sakanoue 8-34-1, Kagoshima, 891-0197, Japan, or e-mail to (mcmurray@fka.att.ne.jp).
* * *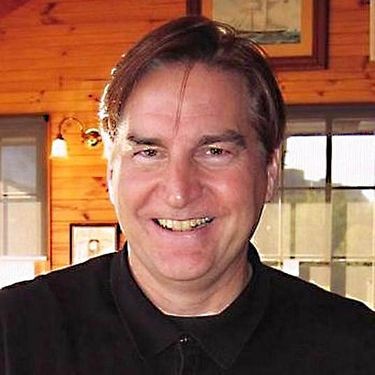 David McMurray has been writing the Asahi Haikuist Network column since April 1995, first for the Asahi Evening News. He is on the editorial board of the Red Moon Anthology of English-Language Haiku, columnist for the Haiku International Association, and is editor of Teaching Assistance, a column in The Language Teacher of the Japan Association for Language Teaching (JALT).
McMurray is professor of intercultural studies at The International University of Kagoshima where he lectures on international haiku. At the Graduate School he supervises students who research haiku. He is a correspondent school teacher of Haiku in English for the Asahi Culture Center in Tokyo.
McMurray judges haiku contests organized by The International University of Kagoshima, Ito En Oi Ocha, Asahi Culture Center, Matsuyama City, Polish Haiku Association, Ministry of Foreign Affairs, Seinan Jo Gakuin University, and Only One Tree.
McMurray's award-winning books include: "Teaching and Learning Haiku in English" (2022); "Only One Tree Haiku, Music & Metaphor" (2015); "Canada Project Collected Essays & Poems" Vols. 1-8 (2013); and "Haiku in English as a Japanese Language" (2003).