today stepping on the beach was just a dream
--Nani Mariani (Melbourne, Australia)
* * *
warm wind
stepping into the sunny ocean…
retract soon
--Oota Ayame (Sapporo, Hokkaido)
* * *
storm calls me by my name
the salt in my blood wants
to go back to the sea
--Isabella Kramer (Nienhagen, Germany)
* * *
when the moon
sings to you
sing back
--Roberta Beach Jacobson (Indianola, Iowa)
* * *
in one honey drop
the whole buckwheat field
heavy bee metaphor
--Levko Dovgan (Lviv, Ukraine)
* * *
Unmown grass...
Lolita next door
sunbathing
--Carl Brennan (North Syracuse, New York)
* * *
whole box
of bandaids depleted
late summer
--Jerome Berglund (Minneapolis, Minnesota)
* * *
late summer
the goya vines
no longer reaching
--Ian Willey (Takamatsu, Kagawa)
* * *
do the crickets know
that summer is at its end?
Jupiter rises
--J.D. Nelson (Denver, Colorado)
* * *
Botswana night
the lions and I share
the Southern Cross
--J.L. Huffman (Wilkesboro, North Carolina)
------------------------------
FROM THE NOTEBOOK
------------------------------
a lapis lazuli sphere
from the moon...
though life lours
--Luciana Moretto (Treviso, Italy)
A huge blue moon, the second full moon to appear last month, glowered at the haikuist.
In today's column, haikuists wax dreamily about the approaching perigean moon--so close poets could almost touch it. In 1689, Matsuo Basho implored his disciple Kobe Tosai to travel with him from Eihei-ji temple in Fukui Prefecture to the port of Tsuruga and compose dozens of haiku about a beautiful moon: meigetsu no midokoro towan tabine sen.
Let's visit the best
places for seeing the moon
sleep on a journey
In his childhood, Teiichi Suzuki played in a schoolyard brimming with rabbits and pigeons at an elementary school in Fukui Prefecture not far from the Sea of Japan. Now, he says it lies in utter ruin, despite several local government attempts to revitalize it.
Abandoned
the schoolyard birdhouse
minus the birds
* * *
Illusion
of blue whale breaching
fragile sea
The haikuist known as marzie watched the moonrise over Texada Island, British Columbia. T.D. Ginting was calmed by rhythmic movements in Medan, North Sumatra. Marie Derley stayed awake all night in Ath, Belgium.
waves repeat
slap, slap on shingle shore
insomnia
* * *
rocks and birds--
the sound
of water (s)lapping
* * *
white night
the domino players
scare the crickets
Unable to fall asleep in Bologna, Italy, Giuliana Ravaglia admired the moon rising from her garden. She said that a warm wind lifted her dress, making her feel like a nomad in Algeria wearing an indigo blue cloth veil.
my blue tunic
swells in the wind…
Tuareg woman
Tanja Trcek went for a moonlit swim in Golnik, Slovenia. Murasaki Sagano felt bemused in Tokyo.
midnight river
braids its glimmer
into my hair
* * *
The moonlight
in love with white flowers
summer puzzle
The sight of the supermoon transported Kramer's dreams to frolic in Thailand. Within minutes after sunset, Richard Bailly watched the moon rise in the eastern sky over ripening wheat fields in Fargo, North Dakota.
moon's shadow plays
with swaying orchids
Koh Samui
* * *
blue moon
turning gold
hope
Stirred from a midsummer's dream in Nottingham, England, Mark Gilbert imagined what a master poet might write while exploring outer space.
reflections
in a shiny solar sail
last night's dream
Bona M. Santos made a wish come true last night in Los Angeles. Kanematsu blew lots of colorful bubbles but said they burst before coming true.
nightglow
my dream hitched
on a shooting star
* * *
Soap bubbles--
many of my dreams
can't come true
Minko Tanev mulled over a wedding proposal in Sofia, Bulgaria.
supermoon--
diamond splashes
in contemplation
Olivier-Gabriel Humbert stepped carefully over flashes from the Perseids in Les Avenieres, France.
crossing
the last puddle--
shooting stars
Robin Rich was so enthralled by the moon that he wrote a four-line love poem.
bright moon
magpie calls
from the other bank
a silver bridge
Padraig O'Morain may have inadvertently rolled out of bed while dreaming in Dublin, Ireland. Midway through a Javanese breakfast, Ken Sawitri quickly penned two lines in Blora, Indonesia. Xenia Tran harvested a big round melon in Nairn, Scotland.
isolating
an orange and banana
land on my floor
* * *
rib of teak leaf
the hard piece of earth's dream
* * *
honey dew--
the Highlands now
too hot for midges
Satoru Kanematsu would have stood on his head to find a cool place in Nagoya. Walking through an American shopping mall, Monica Kakkar couldn't stop thinking about the million tons of fashion fabrics and textiles that will end up as waste in India.
Daytime dream
of bats in the cave
upside down
* * *
closet to landfill…
as far as the eye can see
end of summer sales
Maurizio Brancaleoni dedicated this haiku to a niece named Giorgia in Rome, Italy.
summer games--
the little girl makes believe
she has a smartphone
Having previously declined an offer, Hla Yin Mon implied she finally cashed in her rain check in Yangon, Myanmar.
el nino...
a refund for the missed-out "hot"
phase of youth
Huffman's dreams set sail.
San Juan winds
rum and muddled mint
cocktail sail
Beach Jacobson colored this line with the subtlest of pastels: soft autumn moonlight pales his hazel eyes
The haikuist ai li knows where he must be.
ocean lover
he's
never home
Maya Daneva waited on a beach in The Netherlands.
listening to the rain
hitting the ocean…
lonely surfer
David Greenwood contrasted two points of view at the University of St. Andrews, Scotland.
storm-tossed sea
beautiful and romantic
to those on shore
Safe at home these days in Chippenham, England, Alan Summers recalled the time he "was on a minesweeper ship, night fishing!"
force 8 gale
the night miscounts
its stars
Petra Schmidt was surprised by a fish off Catonsville, Maryland.
El Nino--
a shark goes airborne
out of the sea
Giuliana Ravaglia dreamily immersed herself in writing about a tempest. Figuratively escaping from Bologna, Italy, she said "the climate has really become hell: after the flood, an African heat!"
first kiss--
stormy sea
his gaze
* * *
even the moon
smells of saltiness--
stormy sea
Writing from Rehovot, Israel, Mike Fainzilber floated a prayer onto the sea. Payal Aggarwal was able to float a wish from her front door in Ghaziabad, India.
storm on the waters
still we trust
in paper boats
* * *
rainy days
the path to my lane
carries away paper boats
Slobodan Pupovac experienced a new kind of rush hour in Zagreb, Croatia.
early morning
the river flows
along main street
Tsanka Shishkova rolled on a sea of wheat in Sofia, Bulgaria. Intermittent lightning kept Pupovac busy searching the horizon of the Adriatic Sea.
lightning bolts
sun-gilded wheat field
waving in the wind
* * *
night lightning
the boat...
disappears
Enjoying a quiet evening reciting poetry, Refika Dedic was suddenly interrupted by thunder over a riverbank in Bosnia and Herzegovina.
an evening of poetry
suddenly
wet clothes
Matsuo Basho wrote euphemistically in the autumn of 1689: nerete yuku ya hito mo okashiki ame no hagi
to get wet passing
by an interesting man
bush clover in rain
Junko Saeki awoke refreshed in Tokyo.
the cooler on--
long hair, long robe
nice to be a woman
Kanematsu awoke with a start. Kanchan Chatterjee watered the lawn in Jamshedpur, India. Al Gallia longed for rain in Lafayette, Louisiana.
Cawing crow
breaks into my dream--
early dawn
* * *
El Nino--
a crow with an open beak
stops by the sprinkler
* * *
waterless pond
a flock of egrets
circles twice
In Glasgow, Scotland, Tony Williams was swept away into a dream.
sweeping
the path every day…
my reverie
Matsuo Basho lay down and wept on a grass pillow after composing this haiku in 1689: Natsukusa ya tsuwamono domo ga yume no ato
summer grass
all that remains
of a soldier's dream
Kanematsu admitted that he shed tears while watching a Studio Ghibli animation film about a boy and his sister who died toward the end of World War II. His haiku marks the anniversary of the formal Japanese surrender in Tokyo Bay on Sept. 2, 1945. On that day, U.S. General Douglas MacArthur proclaimed: "The skies no longer rain death, the seas bear only commerce, men everywhere walk upright in the sunlight."
"Fireflies' Grave"
wishing for our kids
no more war
-----------------------------------------------------------------------------------------------------------
The next issues of the Asahi Haikuist Network appear on Sept. 15 and 29. Readers are invited to compose haiku related to this starting verse (hokku) penned by Matsuo Basho in 1689: Let's visit the best places for seeing the moon sleep on a journey (meigetsu no midokoro towan tabine sen). Mail your haiku on a postcard to David McMurray at the International University of Kagoshima, Sakanoue 8-34-1, Kagoshima, 891-0197, Japan, or by e-mail to (mcmurray@fka.att.ne.jp).
* * *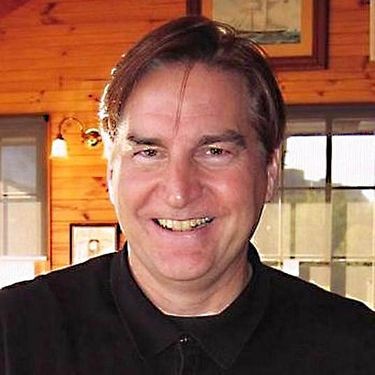 David McMurray has been writing the Asahi Haikuist Network column since April 1995, first for the Asahi Evening News. He is on the editorial board of the Red Moon Anthology of English-Language Haiku, columnist for the Haiku International Association, and is editor of Teaching Assistance, a column in The Language Teacher of the Japan Association for Language Teaching (JALT).
McMurray is professor of intercultural studies at The International University of Kagoshima where he lectures on international haiku. At the Graduate School he supervises students who research haiku. He is a correspondent school teacher of Haiku in English for the Asahi Culture Center in Tokyo.
McMurray judges haiku contests organized by The International University of Kagoshima, Ito En Oi Ocha, Asahi Culture Center, Matsuyama City, Polish Haiku Association, Ministry of Foreign Affairs, Seinan Jo Gakuin University, and Only One Tree.
McMurray's award-winning books include: "Teaching and Learning Haiku in English" (2022); "Only One Tree Haiku, Music & Metaphor" (2015); "Canada Project Collected Essays & Poems" Vols. 1-8 (2013); and "Haiku in English as a Japanese Language" (2003).